Philips Hue products usually just have tiresome model number names but someone over at Hue HQ has got creative with the monikers for the new outdoor line.
If you've already bought into the Philips Hue ecosystem, these new lights will work with your existing hardware and lights. The outdoor range will go on sale in the US and Europe starting this July.
Philips isn't stopping with just white and color ambiance lights, though, as it will also offer other products like the Lucca, Tuar, Turaco, and Ludere lights in its white range.
First up, the big hitter is the Philips Hue Lily, which comes as a starter pack consisting of three spotlights and is designed "to highlight design features in your garden and illuminate flower beds and plants", like the image up top. The new Philips Hue outdoor products span both the Philips Hue white and Philips Hue white and color ambiance ranges, allowing users to improve the security of their home for added peace of mind as well as creating the ideal outdoor ambiance, all with the simple tap of a button. There's also the Hue Calla, which seems to function as lighting that's more general objective.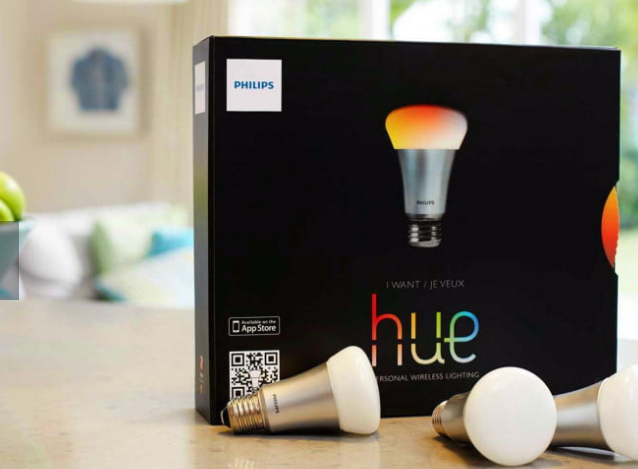 Simply connect your exterior lights to your Hue bridge, and you'll be able to control them with the app, or with Alexa, Siri, or Google Assistant.
Both white-only and color-changing models will be available. The Home & Away function within the app can also be used to set the lights to come on a specific time and with Global Positioning System on your smartphone, you can get your outdoor lights to come on automatically when you return home.
The products have a colour temperature range of 2200-6500 Kelvin and feature 16 million colours. The Calla bollard will retail for Dollars 129.99 / Euro 139.99 as base unit pack. Meanwhile, the Lily base pack and the Calla bollard will be available in both regions, retailing for $279.99/€299.99 and $129.99/€139.99 respectively. The Philips Hue white range offers a number of products matching the decor of your house.
Philips Lighting will be showcasing its new Philips Hue outdoor portfolio at Light+Building 2018, at the Philips Lighting booth in Hall 0: Forum.
Zarif visits Islamabad for a three-day tour
Zarif is scheduled to meet with President Mamnoon Hussain, Prime Minister Shahid Khaqan Abbasi and other dignitaries. The Iranian foreign minister is heading a 30-member delegation, which will hold talks on several bilateral issues.